Mustangs 4th at Fenton Invite
2 min read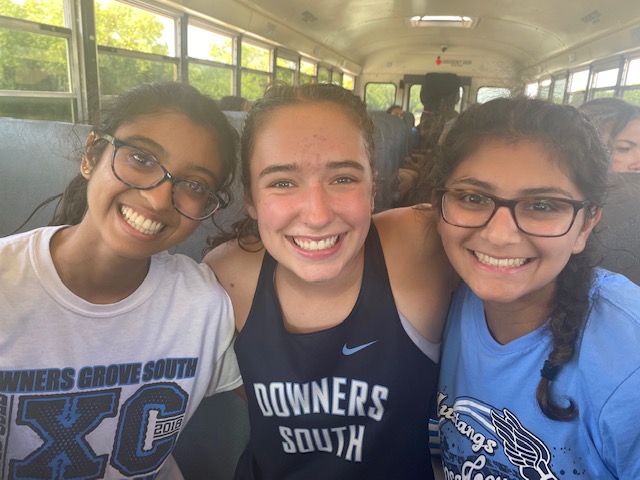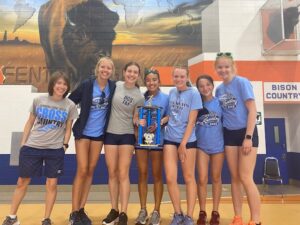 On Saturday, September 3rd, the DGS girls cross country team traveled to Fenton High School for our first invitational meet of the year. The Mustang ran a solid race to finish 4th out of 21 teams competing. DGS was led again by Holly Johnson (So) who placed 10th overall. Holly ran a patient race, starting off around 5th place and moving up throughout the race. In the final mile, she moved into 1st place. But with about a 1/2 mile to go, Holly began to struggle and was passed by the eventual winner. Despite her difficulties that included stopping and going down to one knee with just over 200m left in the race, Holly was determined to finish and did so. Nora Joy (Sr) was led the remaining Mustang pack into the chute with her 24th place finish. Arianna DeLeon (Sr), Sophie Ring (Jr), and Lindsay Spear (Sr) completed the scoring with their 37th, 44th, and 51st place finishes respectively. Rachel Rodi (Jr) and Skyler Tomecki (Sr) finished as the DGS #6 and #7 runners.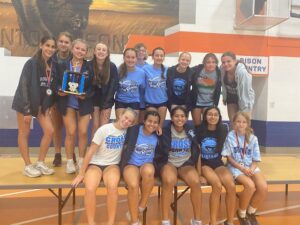 In the Frosh/Soph race, the Mustangs also finished in 4th place out of 20 teams. Both Claire Posmer (Fr) and Kate Dziewinski (So) had top 10 finishes to pace the Mustangs. Claire finish in 7th, and Kate finished in 9th. Elle Watson (Fr), Marifer Duran (So), and Jacie Selig (Fr) were the next three DGS finishers. Gabija Dauderis (Fr) and Lena Baker (So) rounded out the top 7 for the Mustangs.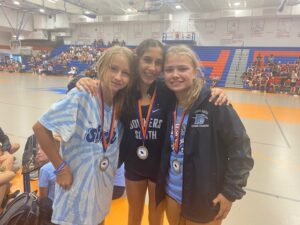 The final race of the morning was the JV race. A trio of seniors led the Mustangs to a 3rd place team finish. Isabella Gutierrez (Sr) was the first DGS runner in the chute with her 22nd place finish. Madelyn Sumlin (Sr) placed 24th, and Anjali Kota (Sr) placed 27th. A couple of DGS juniors completed the scoring with thier strong finishes. Lilliana Jaeger (Jr) and Liz Laverty (Jr) placed 35th and 37th. Another pair of juniors rounded out the top 7 for the Mustangs as Cate Willard (Jr) and Sophia Johnson (Jr) placed in 41st and 54th place.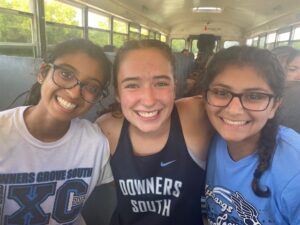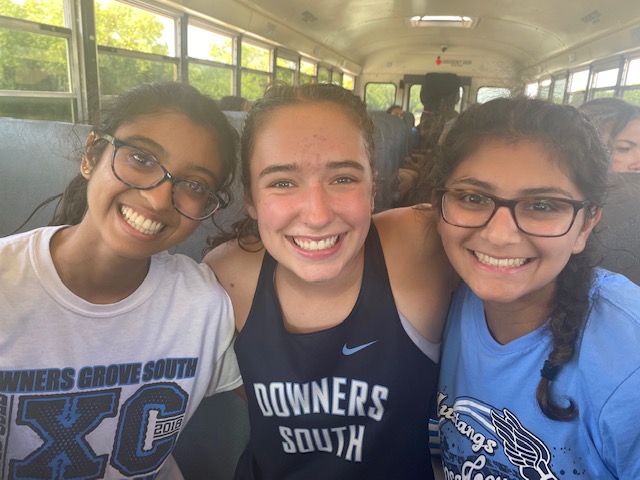 Full meet results can be found at Athletic.net. Individual times and splits for all DGS athletes can be found the Schedule/Results page. The Mustangs compete next on Monday, September 12th in a WSC Gold home dual meet with Proviso East. That meet will be followed up by the Peoria Notre Dame Richard Spring Invitational on Saturday, September 17th.