Mustangs open up 2022 season at O'Brien Park
2 min read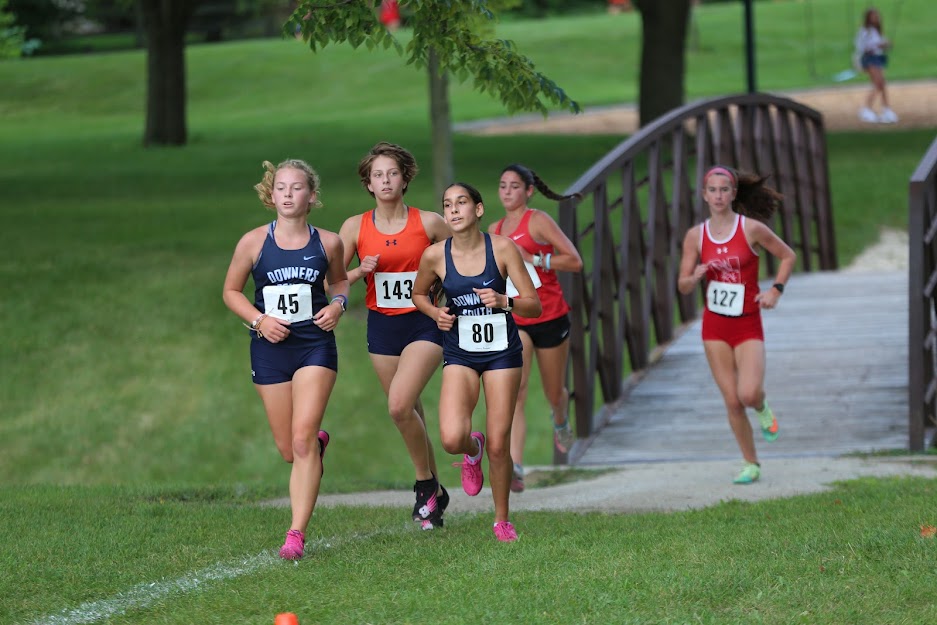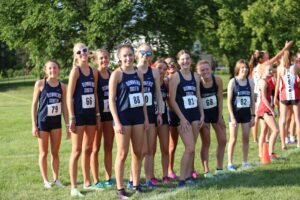 On Tuesday, August 23, the Downers Grove South girls cross country team opened up the 2022 season with a home meet at O'Brien Park. The Mustangs hosted three other quality teams in Naperville Central, Oswego, and Benet Academy. Competition was fierce as Illinois #4 ranked Naperville Central took home 1st place in the varsity race with 33 points. DGS (ranked #27 in Illinois) placed 2nd with 55 points, and #15 ranked Oswego was 3rd with 68 points. Benet took 4th place with 76 points.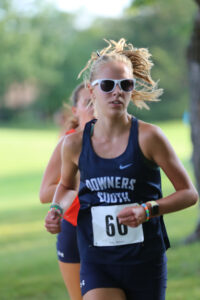 Holly Johnson (So) from DGS took overall honors, winning the 3-mile race in a time of 18:04. A pack of Mustangs took places 12 through 16 led by Sophie Ring (Jr), Nora Joy (Sr), Arianna DeLeon (Sr), Sophia Nelson (Jr), and Rachel Rodi (Jr). Another Mustang senior, Skyler Tomecki, completed the DGS top 7 with her 26th place finish in the 44 person varsity race.
In the JV race, DGS placed 1st overall as a team scoring 25 points followed by Naperville Central (52 points), Benet (66 points), and Oswego (90 points).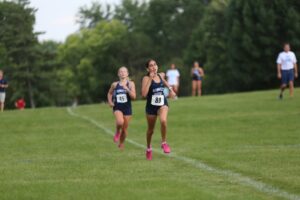 The Mustangs were led by Claire Posmer (Fr) and Lena Baker (So) who finished in 2nd and 3rd places respectively. Elle Watson (Fr) moved up throughout the race to finish in 4th place. Mar Duran (So), Jacie Selig (Fr), Abbey McGinley (Jr), and Ashley Cotner (So) completed the Mustang scoring with their 7th, 9th, 13th, and 17th place finishes.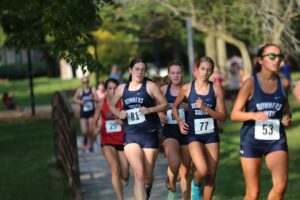 Full meet results can be found at Athletic.net. Individual times and splits for all DGS athletes can be found the Schedule/Results page. Pictures from the meet (courtesy of Laura Duffy) can be found on the Pictures/Video page.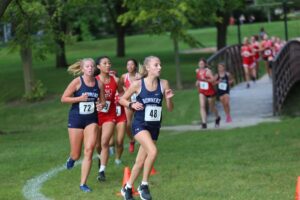 The Mustangs compete next on Monday, August 29th in another home meet. This time they host West Suburban Gold conference rivals Hinsdale South and Leyden. That meet will be followed up by the Fenton Earlybird Invitational on Saturday, September 3rd.