Mustangs 12th at Hinsdale Central Invite!
2 min read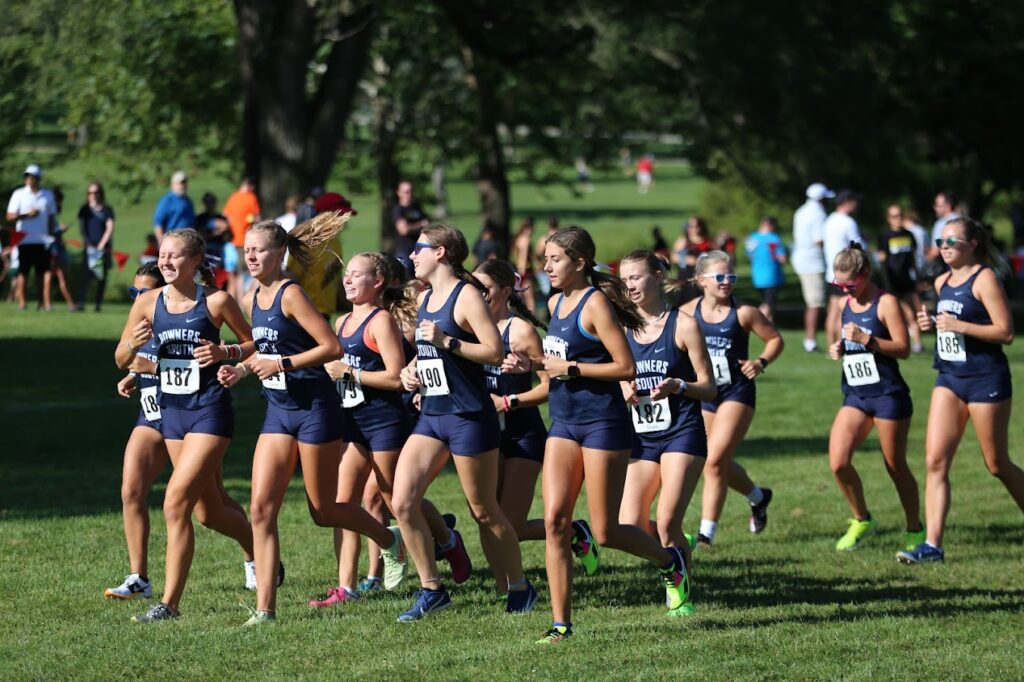 The DGS girls cross country team returned to Katherine Legge Memorial Park on Saturday. We last ran there at the IHSA Regional meet that concluded the 2022 DGS season. The Mustangs fared better this week with a 12th place finish among the 21 teams competing. Defending state champion, Prospect, won the meet, followed by Naperville Central and Minooka. 
DGS scored 286 points to finish sandwiched between 11th place New Trier (266pts) and 13th place Wheaton Warrenville South (288pts). Junior, Holly Johnson led the Mustangs with her inspired 3rd place individual finish. Holly completed the tough, 3-mile course in 17:50. She was among the top 10 during the first mile, moving quietly up to 4th place for the middle section. In the last mile, Holly passed Nicole Poglitsch from WWS to gain 3rd place, and held her off all the way to the finish.
Sophie Ring (Sr) and Sophia Nelson (Sr) were once again the next two DGS athletes into the finish chute. Sophie finished in 49th place (20:14) while Sophia finished in 60th place (20:39). Lena Baker (Jr) and Greta Paschall (Jr) rounded out the Mustang top 5 with their 88th and 94th place finishes (21:24 and 21:40) respectively.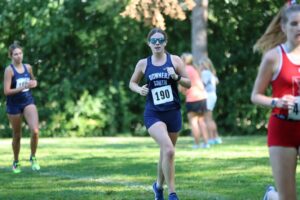 Five sophomores and a freshman led DGS to a 7th place team finish in the F/S race at Hinsdale. Claire Posmer (So) led this group with her 38th place finish (21:46). Jacie Selig (So) and Gabija Dauderis (So) came in close together, finishing in 38th and 39th places with times of 21:51 and 21:55. Audrey Dunn (So), Rose Jones (Fr), and Emily Gantz (So) placed 48th, 49th, and 50th to round out the Mustang scoring with times of 22:23, 22:26, and 22:32. In the Open race, Grace Cipparrone (Fr) led the team with her 134th place finish.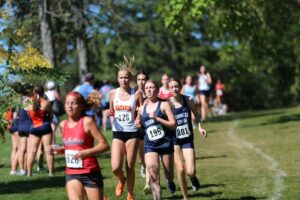 The Mustangs compete next on Monday, September 11th at O'Brien Park in a WSC Gold triangular. DGS will toe the line against Hinsdale South and Proviso East. There will be one girls race at 5:00p.