Mustangs outrun Hornets & Pirates!
1 min read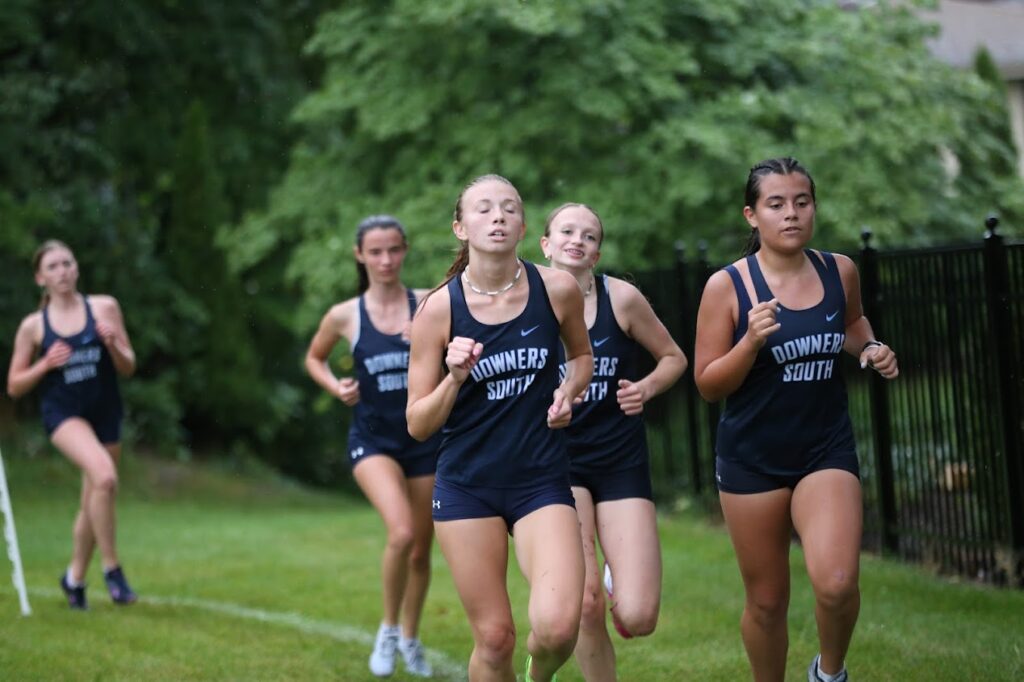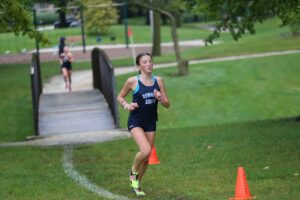 On a rainy Monday, September 11th, the DGS girls cross country team took on WSC Gold foes Hinsdale South and Proviso East. The Mustangs prevailed by defeating both the visiting Hornets and Pirates. The teams combined to run one 3.0 mile race on the soggy and muddy O'Brien Park course. Sophie Ring (Sr) led the race from start to finish, winning with a time of 20:35. Greta Paschall (Jr) was the runner-up, finishing in a season best time of 20:52. Lena Baker (Jr) was the 3rd DGS runner into the chute with her 3rd place time of 21:16.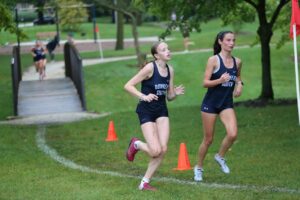 The line of Mustangs didn't stop there as DGS had the first 8 finishers in the race. Jacie Selig (So), Gabija Dauderis (So), Gianna Lamb (Fr), Rose Jones (Fr), Grace Grant (Jr) all came in close to each other with times of 21:31, 21:34, 21:40, 21:50, and 22:01 respectively.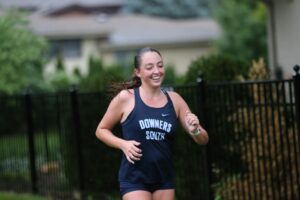 Full meet results can be found on the Schedule/Results page. Pictures from the meet can be found on the Pictures/Video page. The Mustangs compete this Saturday at Detweiller Park in Peoria at the Richard Spring Invitational meet hosted by Peoria Notre Dame HS.