Mustangs finish 9th in the State!
1 min read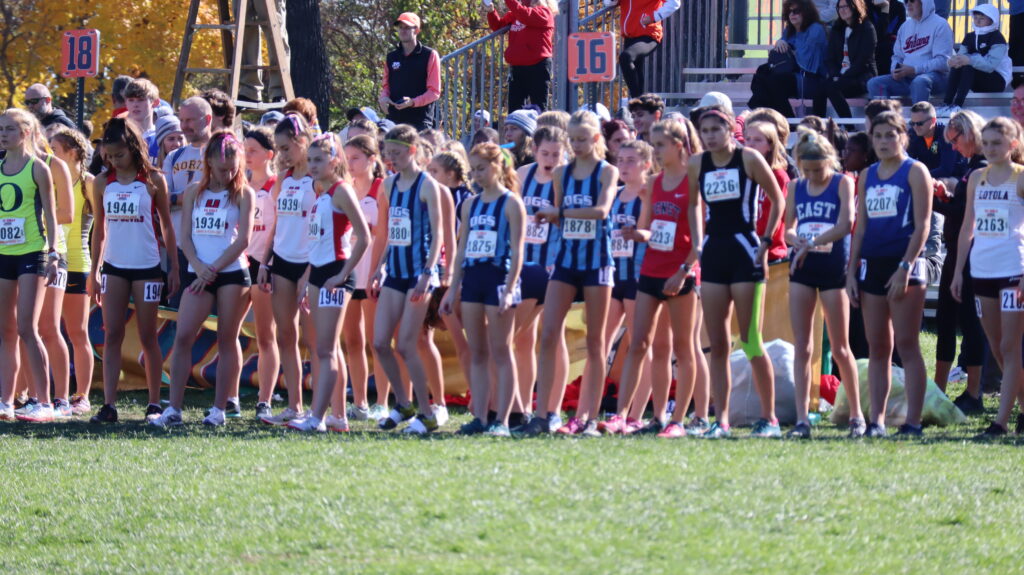 On Saturday, November 6, the DGS girls cross country team returned to Detweiller Park in Peoria to compete in the State Championship meet for the 17th time. The Mustangs did not disappoint, finishing 9th out of the 28 qualifying teams. This top 10 team finish was the 11th in program history, and the 5th in a row.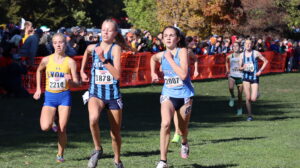 As they have all season long, Holly Johnson (Fr) and Sophia McNerney (Sr) led the team with their 13th and 16th place finishes. Holly ran 16:58 and Sophia ran 17:02. Both runners earned All-State honors! Kelsey Casella (Sr) was the next Mustang into the chute in 60th place with 17:54. Alex Spang (Sr) ran 18:47 to finish in 143rd place, followed by Madi Sisson (Sr) in 155th (18:55), Nora Joy (Jr) in 190th (19:22), and Sophie Ring (So) in 208th (19:33).
The Mustang season concluded with the team winning the Fenton Invitational, the Peoria Central Invitational, the WSC Gold Conference Championship, and the IHSA Marist Regional Championship. Some of these athletes will add on to their postseason efforts with competitions in Terre Haute, Indiana (NXR Midwest Regional), and/or Kenosha, Wisconsin (Eastbay Midwest Regional).