Mustangs run Peoria Notre Dame Invite and Addison Trail / Willowbrook triangular
2 min read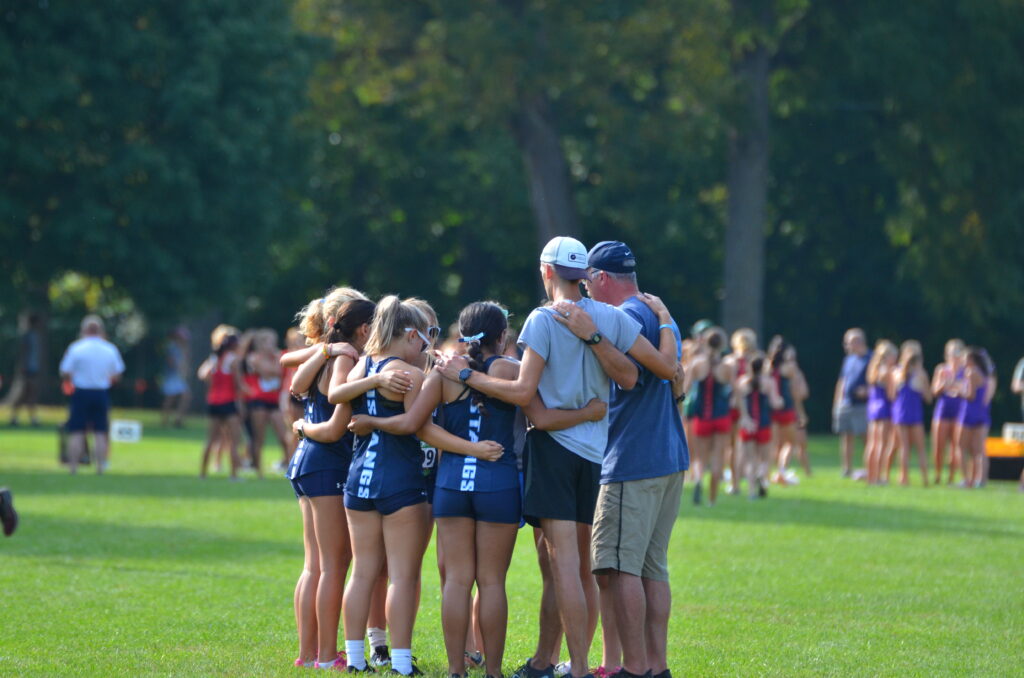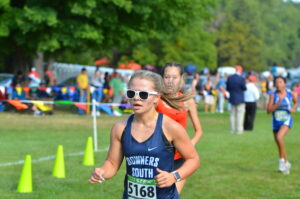 On Saturday, September 17, the Downers Grove South girls cross country team traveled to Detweiller Park in Peoria for the Richard Spring Invite hosted by Peoria Notre Dame HS. The Mustangs placed 26th out of 61 teams in the 3.0 mile varsity race. Sophie Ring (Jr) led DGS with her 114th place finish. Arianna DeLeon (Sr) and Nora Joy (Sr) were the next Mustangs into the finish chute, placing 139th and 157th respectively. Skyler Tomecki (Sr), Lindsay Spear (Sr), and Rachel Rodi (Jr) completed the DGS scoring.
The Frosh-Soph team placed 16th, led by Greta Paschall (So) in 54th and Claire Posmer (Fr) in 65th. Kate Dziewinski (So) led the next 5 Mustangs into the chute. They were all within 60 seconds of each other with Mar Duran (So), Lena Baker (So), Elle Watson (Fr), and Jacie Selig (Fr) completing the DGS line-up.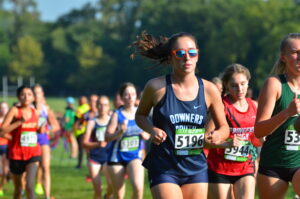 In the JV race, Sophia Nelson (Jr) led the way with her 50th place finish. Madelyn Sumlin (Sr) and Maddie Bodem (Fr) were the next finishers for DGS. They were followed closely by Anjali Kota (Sr) and Gabija Dauderis (Fr) to complete the scoring.
Two days later, on Monday, September 19, about half of the DGS team traveled to Wood Dale Forest Preserve to take on WSC Gold rivals Addison Trail and Willowbrook. Mar Duran (So) led the Mustangs as our top finisher for the 2nd Monday in a row. Lena Baker (So), Elle Watson (Fr), Anjali Kota (Sr), and Madelyn Sumlin (Sr) made up the top 5 scoring positions for the Mustangs.
Individual times and splits for all DGS athletes can be found the Schedule/Results page. The Mustangs compete next on Friday, September 23rd in Geneva at the Northwestern Medicine CC course in the Naperville Girls Invitational.