Girls CC Qualifies for State!
2 min read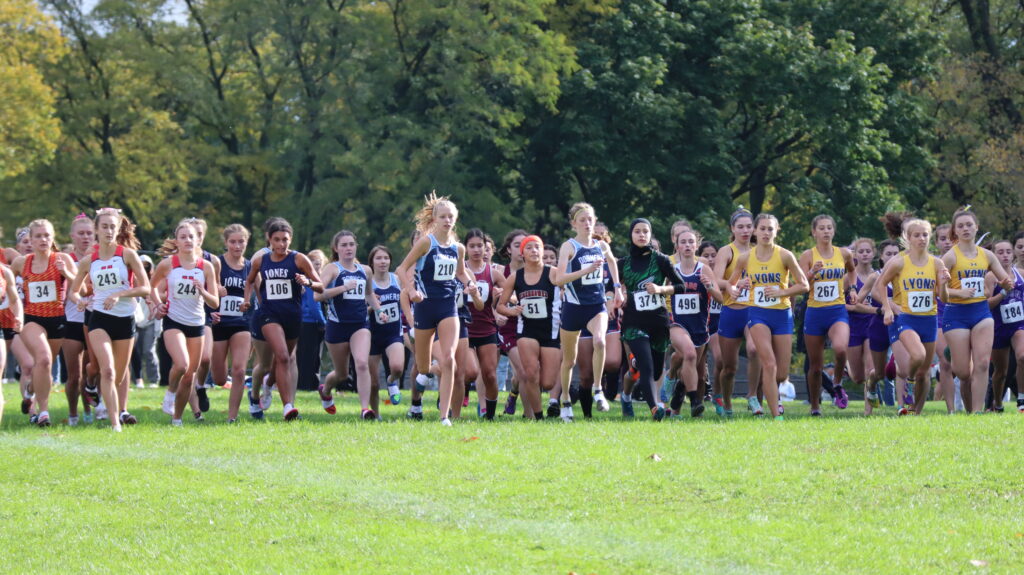 On Saturday, October 30th, the DGS girls cross country team competed at the IHSA Hinsdale Central Sectional meet. The Mustangs finished 4th among a very strong field to qualify for the IHSA State Championship meet for the 11th year in a row. The host team, Hinsdale Central won the meet with 104 points, followed by Naperville North with 111 points. The race for 3rd was close, but Oak Park-River Forest edged out DGS 131 points to 133 points. The other state qualifying teams were Batavia (155 points), Downers Grove North (155 points), and Naperville Central (156 points).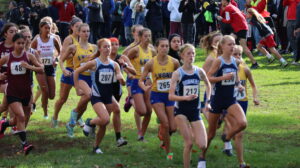 The hilly course was very muddy following a week's worth of rain and that slowed finishing times down considerably. Despite that, it was a fair course that all teams had to navigate. Sophia McNerney (Sr) led the Mustangs with her 2nd place finish. Sophia was closing on the race leader (Josephine Welin from OP-RF) over the final half of the race, but came up a few seconds short. Holly Johnson (Fr) also ran a great race, finishing 5th overall. Both Sophia and Holly earned All-Sectional honors with their races. Kelsey Casella (Sr) ran well to place 26th overall among the 139 entries. Nora Joy (Jr) and Madi Sisson (Sr), as they've done the past several meets, ran together and finished in 56th and 57th places to complete the DGS scoring. Sophie Ring (So) and Rachel Rodi (So) were close behind, and close to each other finishing 67th and 68th.
Individual times & splits can be found on the Schedule & Results page. Full meet results can be found on Athletic.net. The Pictures & Video page also contains many entries from Saturday's meet. The Mustangs will travel to Peoria on November 6th to race in the State Championship meet at 1:00p.