Mustangs win Peoria Central Invitational!
3 min read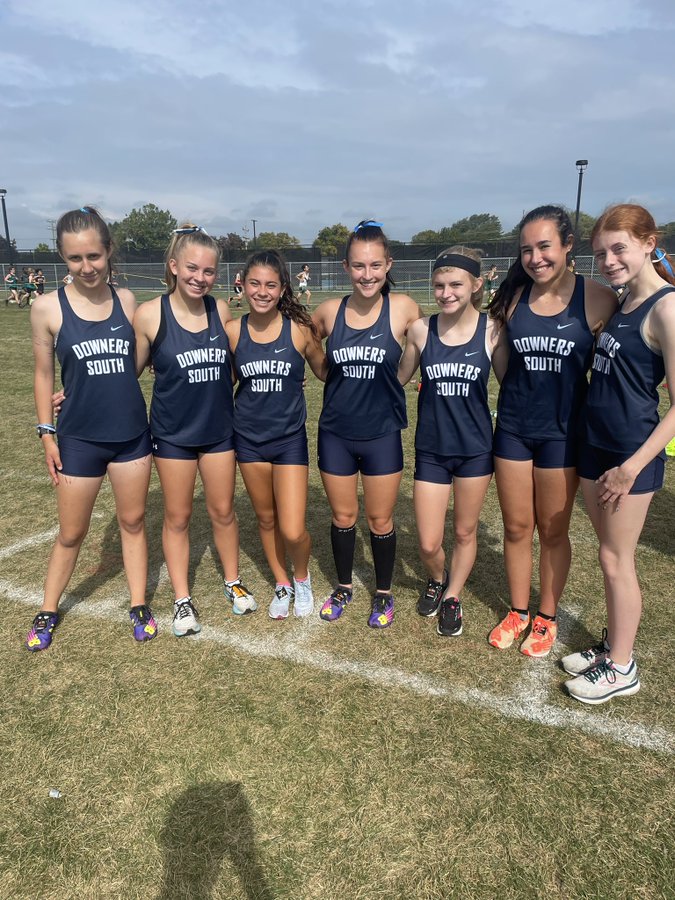 On Saturday, October 2nd, the DGS girls cross country team split up and went to 2 different meets. The varsity top 7 traveled to Peoria to compete in the Peoria Central Invitational, while the remainder of the team traveled to the Niles West 'Pat Savage' Invitational. Success was had in both meets as the Mustangs took 1st place out of 23 teams in Peoria. And at the Niles West meet, the DGS 8 through 14 runners placed 2nd out of 21 teams at the varsity level.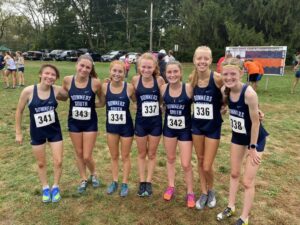 In Peoria, the Mustangs scored 86 points to finish ahead of #8 ranked Maine South (99 points), and #23 ranked Edwardsville (145 points). Sophia McNerney (Sr) returned to the line-up after a one month hiatus due to a foot injury. Sophia certainly came back in strong fashion, racing to the lead near the 1-mile mark and never looking back. Sophia won the race with a very good time of 17:13 over the 3-mile Detweiller Park course. Holly Johnson (Fr), winner of last week's Naperville Invite, also ran a fantastic race to finish 2nd behind Sophia in 17:19. Holly was running in the front pack, but broke away in the back triangle to take control of the #2 spot in the race. Kelsey Casella (Sr) was the third Mustang into the chute. Kelsey's time of 17:47 earned her 9th place overall in the race of nearly 200 runners. Placing 3 runners that high up set the table for DGS to win the meet and bodes well as we ease into the championship portion of the season. Madi Sisson (Sr) was our #4 runner, finishing with a solid time of 19:06 that earned her 32nd place. Nora Joy (Jr) and Rachel Rodi (So) traded places throughout the race, but a strong kick by Nora left her in 45th place (19:35) while Rachel finished in 46th place (19:36). Alex Spang (Sr) completed the Mustang scoring with her 66th place finish in 20:13.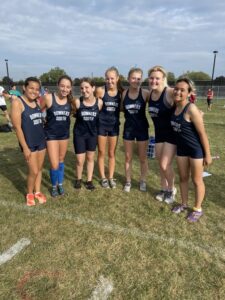 In Niles, the Frosh-Soph team started things off with a 12th place team finish let by Abbey McGinley (So). Abbey placed 47th overall with a time of 23:45. Ashley Cotner (Fr), Grace Stapleton (So), and Lilliana Jaeger (So) were the next 3 Mustangs into the chute with times of 24:42, 25:09, and 25:44 respectively. Zaina Dakak capped the Mustang scoring as our #5 runner, finishing in 26:37.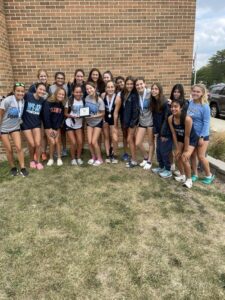 The varsity team in Niles was led by Sophie Ring (So) and Sophia Nelson (So). They placed 10th and 11th in the race, finishing with times of 20:19 and 20:29. Renee Kowalski (Sr) led the next group of Mustangs into the chute with her 21st place finish (21:01). She was followed closely by Arianna DeLeon (Jr) who was 24th (21:06), Sara Homberg (Sr) who was 26th (21:10), Skyler Tomecki (Jr) who was 29th (21:16), and Lindsay Spear (Jr) who was 32nd (21:25). Placing all of these runners so high up in the race of nearly 200 runners earned the team a 2nd place finish!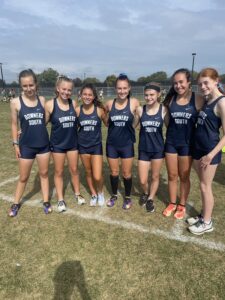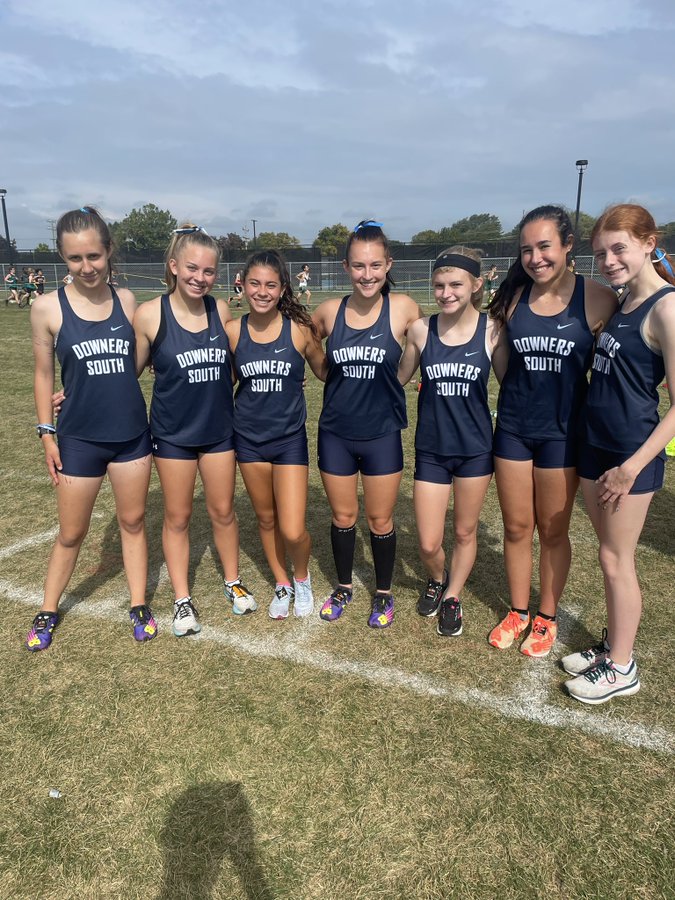 The JV team finished the day off in Niles. They finished in 6th as a team, running the unorthodox distance of 2 miles. Hannah Workman (Sr) led a trio of Mustangs who all finished between 26th and 29th in the 150 person race. Hannah was 26th in 16:09. Raina Murphy (Fr) was next into the chute, with 16:16 and 28th place. Juliana Conyer (Fr) was right on her heels, finishing in 29th place finish in 16:17. Cate Willard (So) made her debut race of the season, finishing 50th in 18:15 while Jules Rossi was the final Mustang scorer, finishing in 69th place in 19:45.
Full meet results can be found on Athletic.net for both races (Niles West and Peoria). Individual times and splits can be found on the Schedule/Results page.
All levels compete on Wednesday at the Naperville Twilight Invite at Naperville North HS.