PR Wednesday at Twilight!
2 min read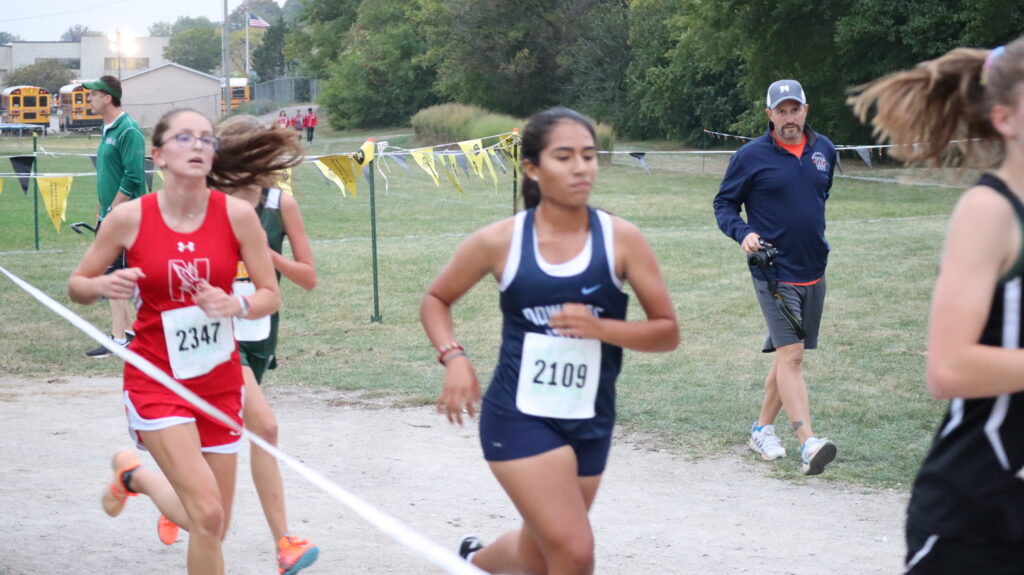 On Wednesday, October 6, the DGS girls cross country team traveled to Naperville North HS to compete in the Twilight Invitational. The meet featured 11 ranked teams among its 16 team field. Great competition coupled together with an electric atmosphere provided by lit up course and stadium finish led to some fantastic times. As the 2021 regular season winds to a close, nights like this are when we want to run our fastest. Out of 41 Mustangs that raced, 30 of them ran season best times, 19 of them ran lifetime bests.
In the team competition, the DGS varsity team placed 6th overall in the loaded field. Holly Johnson (Fr) led the Mustangs with her 6th place finish. Holly's time of 17:09 is a new DGS freshman record, and the fastest freshman 3 mile time in Illinois! Sophia McNerney (Sr) ran a strong race to finish in 9th place in 17:30. The JV team placed 5th overall led by Elizabeth Culcasi (Jr). Her time of 19:52 gave her 10th place in the 150 person race.
In the F/S race, the team placed 13th overall. Mar Duran (Fr) was the first Mustang into the chute with a PR time of 22:00. Isabella Gutierrez (Jr) led the Open team with her 40th place finish in 24:00. The Open team placed 8th overall.
All individual DGS times & splits can be found on the Schedule/Results page. Full meet results can be found at Athletic.net. Pictures and several videos from the meet can be found on the Pictures/Video page. All levels will compete next on October 16 at the West Suburban Conference Gold Division Championship meet.