DGS Girls CC Season Preview
2 min read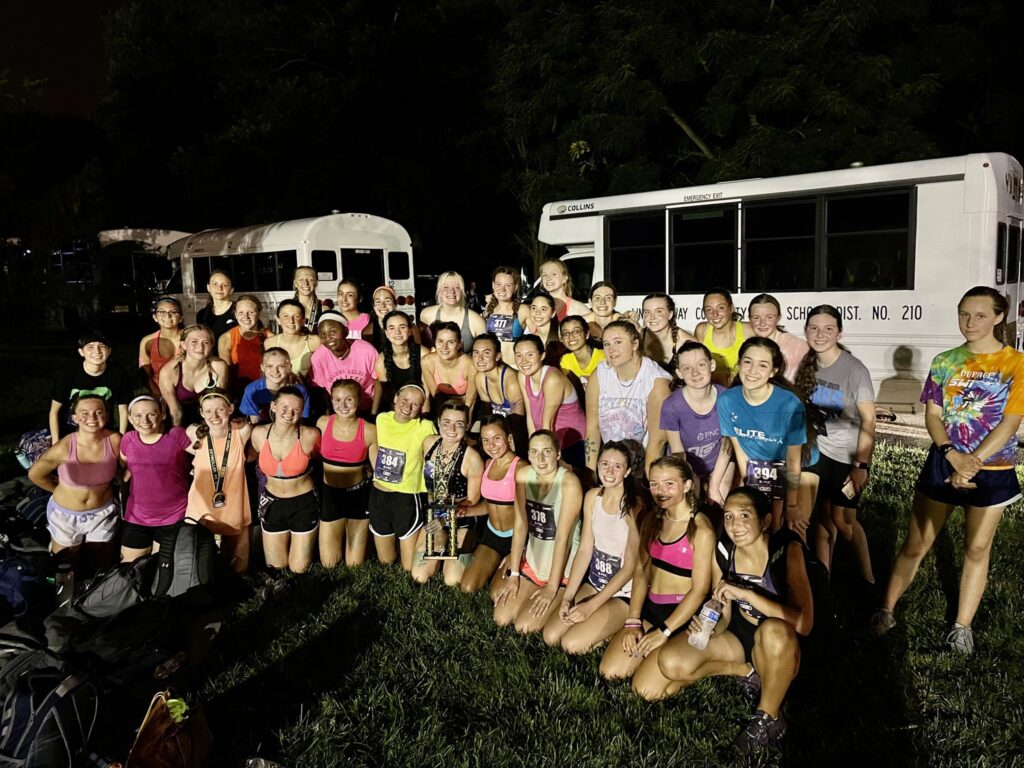 The 2021 DGS Girls Cross Country season has finally arrived. The first meet was supposed to be held earlier this week, but excessive heat & humidity resulted in the meet being canceled. Now the Mustangs will open the season on Monday, August 30th at Leyden HS, followed by a trip to the Fenton Earlybird Invite on Saturday, Sept 4th.
The sport of cross country in Illinois is on the path to return to normalcy after COVID-19 altered the 2020 season. Last year, the Mustangs were limited to conference dual meets during the regular season. A solid post-season run found DGS with a WSC Gold conference championship, the IHSA Regional championship, and a State meet qualifier for the 10th year in a row. Unfortunately, the IHSA State meet was not held, so the season ended there. Fortunately, the Mustangs only graduated one varsity senior athlete, so the bulk of the team has returned.
Downers Grove South will be led this season by Sophia McNerney (Sr). Sophia is the defending conference and regional cross country individual champion. She is also coming off of a strong track season that saw her finish 2nd in the state in the 3200m run, earning all-state honors. Kelsey Casella (Sr) returns after a breakout 2020 season where she ran several lifetime bests, and finished earning all regional honors. She is joined by several other returning varsity athletes, Alex Spang (Sr), Madi Sisson (Sr), Nora Joy (Jr), and Rachel Rodi (So).
Other returning athletes looking to break into the Mustang varsity line up include Madelyn Sumlin (Jr), Sophie Ring (So), Renee Kowalski (Sr), Elizabeth Culcasi (Jr), Sophia Nelson (So), Lindsay Spear (Jr), Serilda McNerney (Sr), Arianna DeLeon (Jr), and Skyler Tomecki (Jr). They are all working hard to challenge themselves and each other, hopefully resulting in faster times for them all.
Freshman, Holly Johnson, has already made an impact on the team. Holly comes to DGS with an impressive Jr. High resume that includes an age group cross country national championship and some outstanding track times. Other Mustang newcomers who hope to contribute include Emily Mordaunt (Jr) and Kate Dziewinski (Fr).
Downers Grove South will run a highly competitive meet schedule that includes the Fenton Invite, two trips to large Peoria invitational meets, the Naperville Twilight Invite, the Niles West Invite, and hopefully a deep run into the IHSA State series. Over the summer, the Mustangs competed in the Detweiller at Dark race in Peoria, winning the meet in commanding fashion. York HS is the consensus preseason #1 team in the state, followed by perennial powerhouse, Naperville North. The Mustangs are ranked as high as preseason #3 by ILXCTF.com and preseason #7 by MileSplitIL. Staying healthy and continuing to improve will be paramount as DGS attempts to keep its streak of 4 straight top 5 State finishes intact.
The Mustangs are coached by Doug Plunkett, Mike Farthing, Tess Johnson, Meagan Allabastro, and Brian Long.