DGS opens CC season at Leyden!
1 min read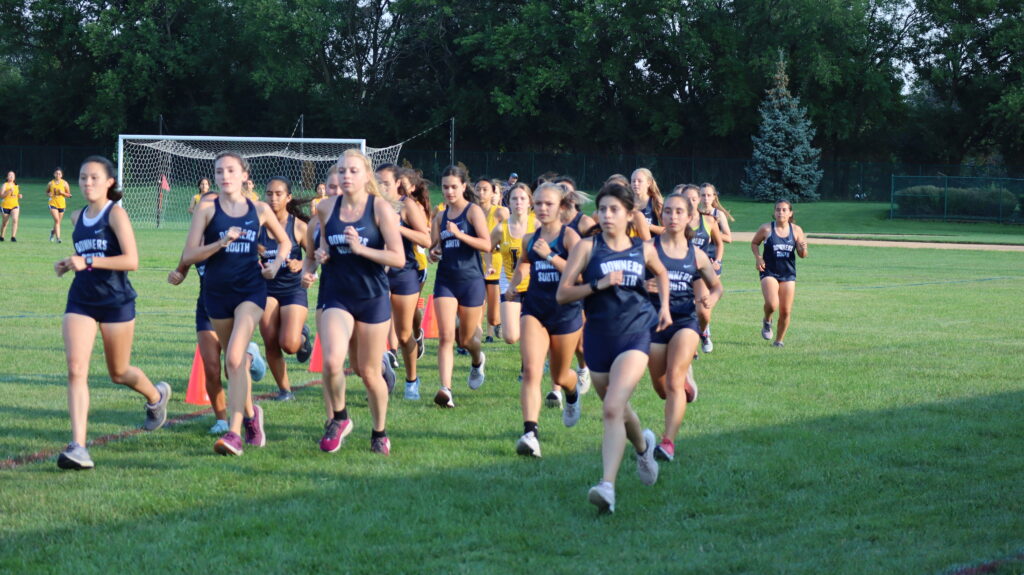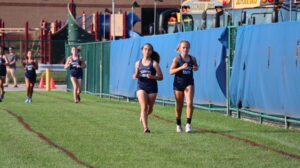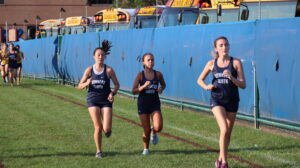 The DGS girls cross country team opened the 2021 season with a victory on Monday, August 30 at Leyden HS. The Mustangs won the meet easily 18-40 to begin the trip through the WSC Gold division. Freshman, Kate Dziewinski took the individual win, finishing the 3.02 mile course in 22:44. Kate took the lead early, running next to Emily Mordaunt (Jr) for most of the first 2 miles. When Emily had to drop out after losing a contact lens, Kate pushed the pace by herself all the way into the finish chute.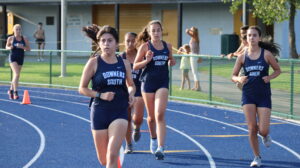 Madolyn Werner (Sr) and Angie Hernandez (Sr) were not too far behind, crossing the line in 23:14 and 23:31, completing the 1-2-3 sweep for DGS. Emma Lopez (Sr) ran with Hernandez for much of the race before falling back slightly to 5th place overall (24:01).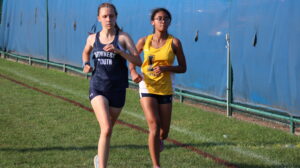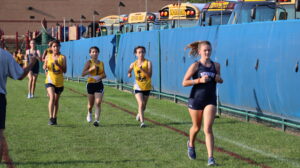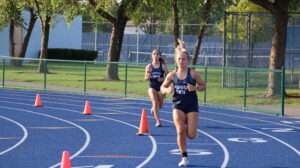 Three freshmen and a sophomore were the next 4 Mustangs into the chute with Marifer Duran (Fr) 24:08, Mikaela Cresse (Fr) 24:35, Abbey McGinley (So) 25:19, and Juliana Conyer (Fr) 25:49 finishing out the scoring runners.
All pictures courtesy of Jackie Spicuzza. Meet results can be found on the Schedule/Results page.