Mustangs 3rd at Desert Twilight!
2 min read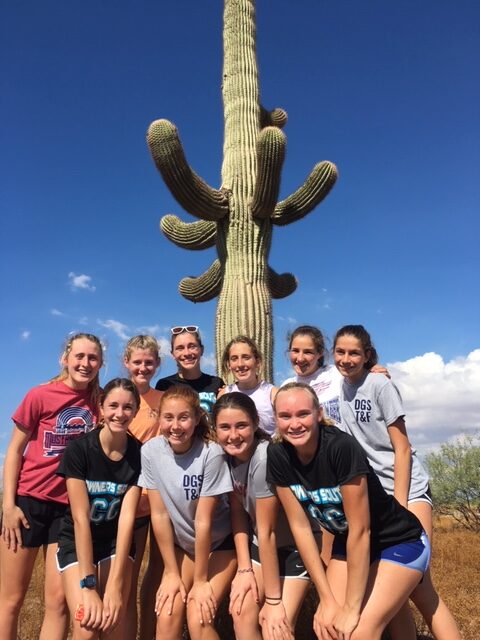 The Downers Grove South girls cross country team traveled to Arizona to compete in the Nike Desert Twilight Invitational. The huge meet included teams from Arizona, Colorado, California, and Texas among others. It was held under the lights on the NXR Southwest course in Casa Grande, AZ.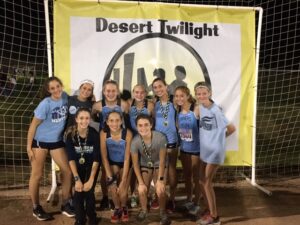 The Mustangs represented Illinois in fine fashion, starting with Sara Homberg (So) and Madi Sisson (So) competing in the Large School Open race. Sara and Madi placed 14th and 16th respectively out of nearly 500 runners. Both girls ran season best 3-mile times (converted from 5K).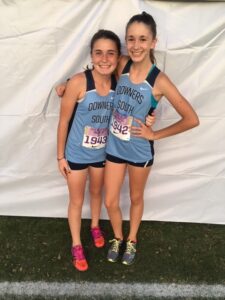 The DGS varsity team ran in the Sweepstakes race. This was the highest level of competition at the meet. The Mustangs placed 3rd out of 22 teams scoring 123 points. Niwot and Cherokee Trail (both from Colorado) placed first and second with 80 and 97 points. The top Arizona team, Desert Vista, placed 4th with 177 points.
Brenna Cohoon (Sr) led the varsity team again, finishing in 9th place overall. Brenna ran a smart race sitting back around 12th place for the first 2 miles and then moving up 3 places in the final mile. Erin Reidy (Sr) was the second Mustang into the chute with her 19th place finish. Erin also moved up well in the final mile of the race. Sophia McNerney (So) placed 27th as she continued her breakout season. She was followed by Kennedy Warden (So) in 32nd place, Alex Spang (So) in 49th place, Rebecca Diddia (Jr) in 62nd place, Kelsey Casella (So) in 113th place, and Renee Kowalski (So) in 120th place.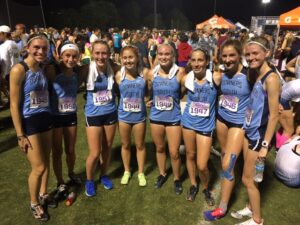 Individual times and splits can be found on the Schedule/Results page. DGS is currently ranked #1 in Illinois and competes next at the Naperville North Twilight Invite on Wed, October 9th against 7 of the top 8 teams in Illinois.