Mustangs win Fenton Invite!
2 min read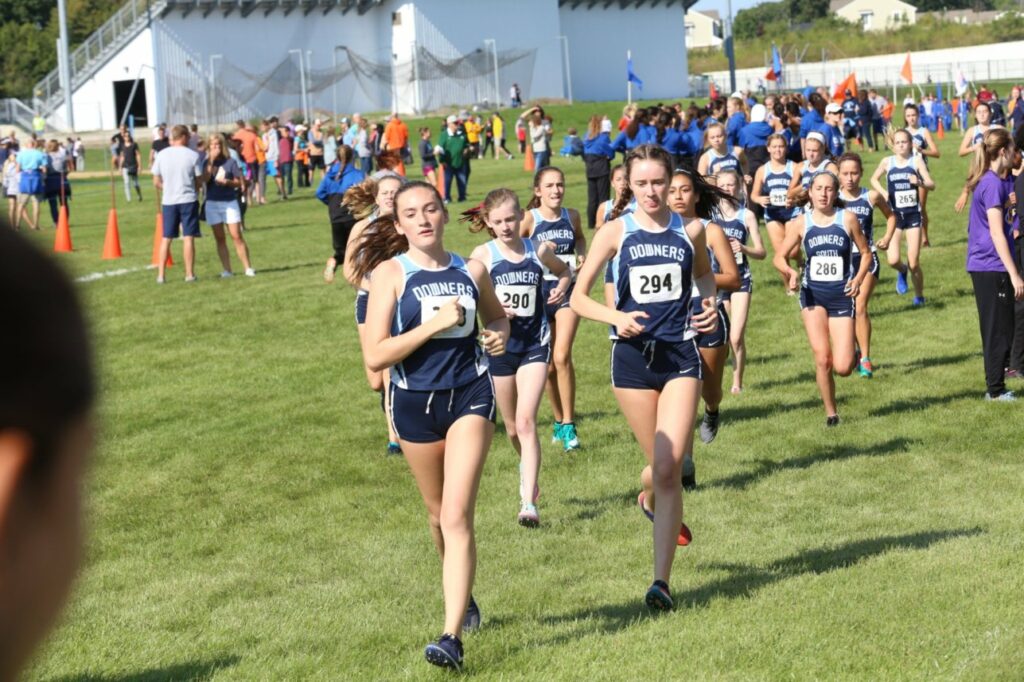 The DGS girls cross country team traveled to Fenton HS for the John Kurtz 'Earlybird' Invite on Saturday and all levels performed very well. The varsity team started the day off with a dominating victory over 16 other teams, placing 1st with 42pts compared to 2nd place Vernon Hills (104pts). Fremd HS was 3rd with 119pts, and Oak Park-River Forest was 4th with 121pts. Brenna Cohoon (Sr) placed 4th overall in the field of 141 runners. She was followed closely by Sophia McNerney (So) in 5th, and Erin Reidy (Sr) in 6th. The next Mustang into the finish chute was Alex Spang (So) and the final scoring place was Kennedy Warden (Sr) in 16th place.
The Frosh-Soph team placed 3rd out of 20 teams and were led by Renee Kowalski (So) in 6th place and Sara Homberg (So) in 9th place. Our first freshman finisher was Dana Rodden (Fr) who placed 14th, followed by Madi Sisson (So) in 17th, and Nora Joy (Fr) in 20th place. The JV team finished off the day by placing 1st out of 20 teams. Ria Patel (Jr) led a trio of Mustangs with top 10 finishes with her 3rd place finish. Madison Wies (Jr) was 6th, and Sydney Gaspari (Sr) was 9th. Saskia Krebbers (Jr) was close behind in 11th place, and Olivia Meyer (Jr) completed the DGS scoring with her 22nd place.
Full meet results can found at Athletic.net or RacingExpectations.com. Individual splits and times can be found on the Schedule/Results page. Pictures (courtesy of Laura Duffy) can be found on the Pictures/Video page.
Frosh-Soph and JV athletes compete next on Monday, Sept.16th at home vs. Willowbrook. All levels will compete on Saturday, Sept.21 at the Peoria Notre Dame Invite at Detweiller Park in Peoria.