Girls Cross Country defeats Willowbrook!
1 min read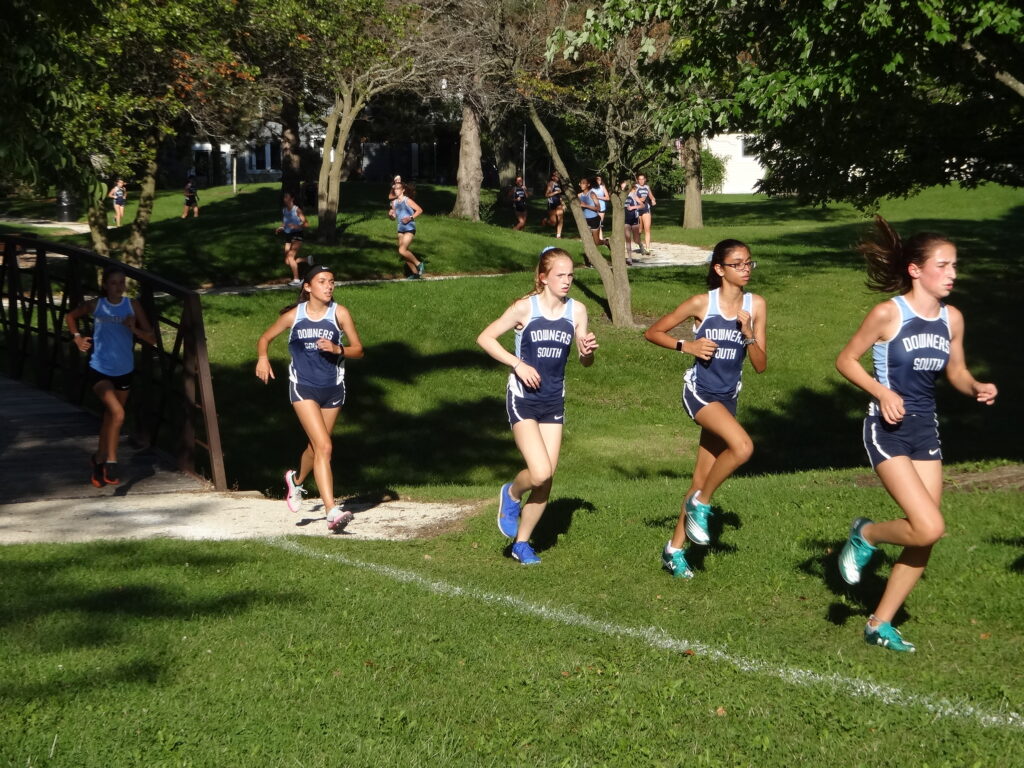 On Monday, Sept.16th, the DGS girls cross country team defeated Willowbrook in a meet held at O'Brien Park. The host Mustangs won the dual meet 15-50 on our home course. Our girls finished in the first 14 spots led by individual winner, Renee Kowalski (So). She was followed into the chute by Dana Rodden (Fr), Madi Sisson (So), Nora Joy (Fr), Madelyn Sumlin (Fr), Anjali Kota (Fr), and Ria Patel (So) scoring the top 7 places for DGS. Individual times and splits can be found on the Schedule/Results page. Pictures from the meet can be found on the Pictures/Video page.
The Mustangs improve to 2-0 in the WSC Gold Conference and stay undefeated on the season. All levels travel to Peoria on Saturday for the Richard Spring Invitational hosted by Peoria Notre Dame.