17th annual Mustang Relays set for Monday March 9th!
1 min read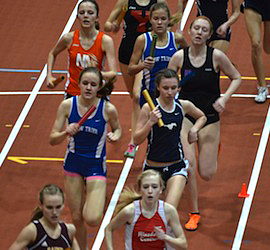 The 17th edition of the Mustang Relays will take place on Monday, March 9th at North Central College in Naperville. The meet will feature 35 boys teams and 35 girls teams from Chicago and the surrounding suburbs. Events will consist of 3 different relay races (4x800m, 4x200m, and 4x400m). The meet will start with the girls 4x800m races at 6:30pm.
You can access a meet program HERE.
You can access meet records HERE.