Mustang PR Friday!
2 min read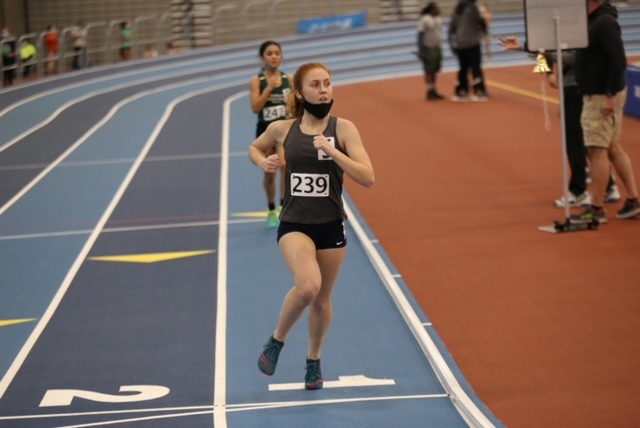 Several members of the DGS Girls Track & Field team competed on Friday, March 5 at the Illinois Meet of Champions Showcase. The meet was held at the newly opened Gately Indoor Track in Chicago. Three Mustangs and one future Mustang competed in the distance events, all running lifetime bests in their races.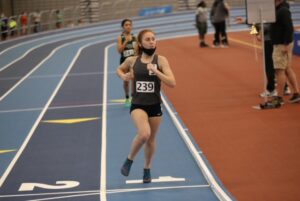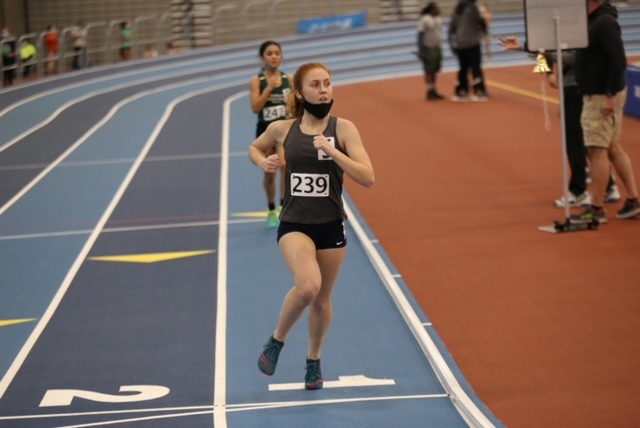 Kelsey Casella (Jr) started the night off racing in the 3200m. She entered the race with a PR time of 12:07, but improved by more than 30 seconds with a PR time of 11:32.33. Kelsey finished 4th in her heat and 10th overall. She ran with the lead pack of her heat for most of the first mile, before dropping back behind the first 3 girls. Kelsey still had a considerable lead over everyone behind her and finished with a strong kick to cement her PR and continue a breakout season that started this past fall during cross country.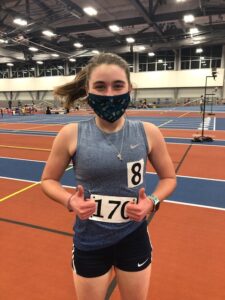 Madi Sission (Jr) entered the 1600m and ran in the first of 3 heats. Her best time coming into the meet was 5:50, but she blasted past that on her way to a new PR time of 5:31.82. Madi ran with the lead pack for the first 800m of her race, mostly sitting back in a close 3rd place. After passing the 800m mark, Madi bolted to the lead and slowly pulled away from the rest of the field. Madi was able to hold onto the lead and win her heat, placing 15th overall.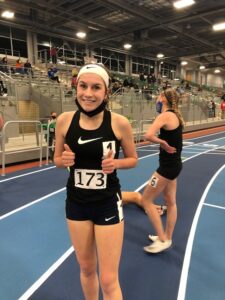 Alex Spang (Jr) showed incredible patience in the 3rd and final heat of the 1600m. One competitor blasted to the lead and gapped the field right away. Alex ran with the chase pack for most of the race and with 400m to go, they overtook the leader. Alex was among about 6 girls pushing strong towards the finish. All ended up pretty close to each other with Alex kicking strong into 3rd place overall. Alex came into the night with a PR time of 5:24, lowering it down to 5:21.09 with her effort on Friday.
Future Mustang (and current O'Neill Middle School student), Holly Johnson, entered and raced the Jr. High 1600m. About 400m into the race, Holly pulled away from the field and led right to the finish. Holly's time of 5:18.79 was an exceptional middle school time against a quality middle school field.
It was a good showing at this very early point in the year that bodes well for the upcoming outdoor season! Official results can be found on the Athletic.net site.