2019 Mustangs off and running!
1 min read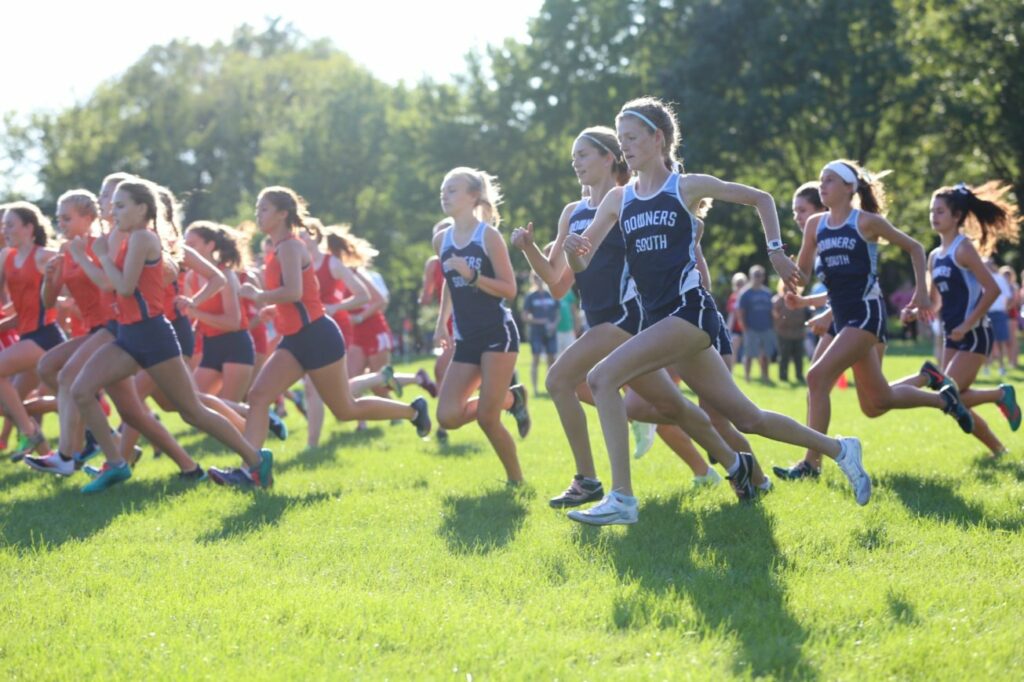 The DGS girls cross country team opened the 2019 season on Tuesday with a decisive victory in our home quad meet. Team scores were DGS-17, Naperville Central-43, Oswego-62, Marist-116. Brenna Cohoon (Sr) took 1st place overall as the Mustangs swept the first 4 finishing places. Brenna was followed into the chute by Sophia McNerney (So), Erin Reidy (Sr), and Alex Spang (So). Kelsey Casella (So) placed 7th to round out the DGS scoring.
Full meet results can be found on Athletic.net. Individual times and splits can be found on the Schedule/Results page.  Photos, videos, and interviews can be found on the Pictures/Video page.