Mustangs win Detweiller at Dark!
2 min read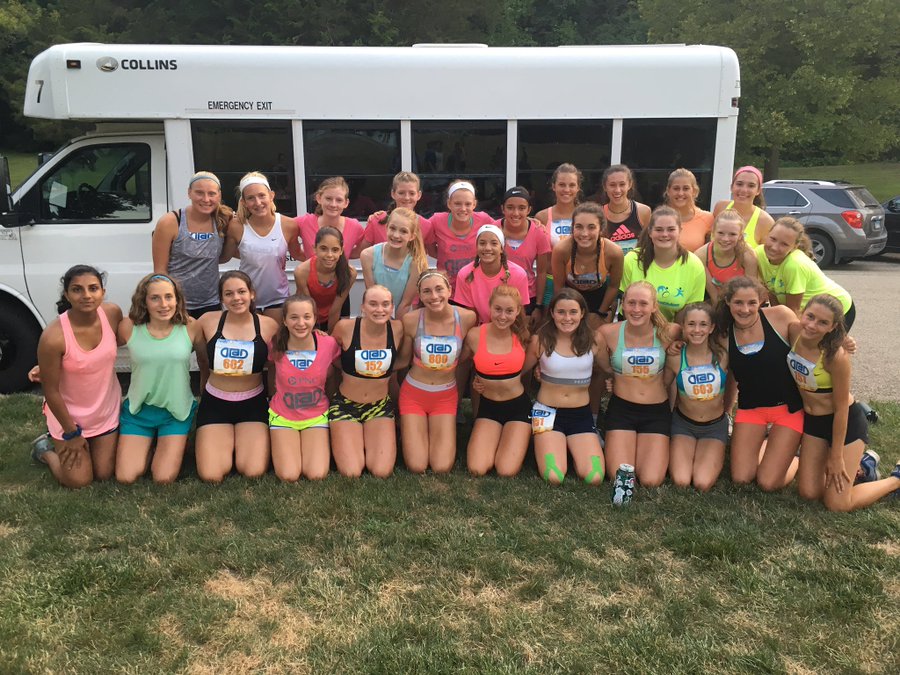 On Friday, July 26th, the DGS girls cross country team traveled to Detweiller Park in Peoria to compete in the Detweiller at Dark race. The legendary state meet course was lit up with flashing lights, smoke, music, games and food trucks. The race organizers put on a great event and it was as much an experience as it was a race!
The Mustangs annually use this race as a starting point for the upcoming fall season. Our team travels to Peoria for a team camping trip and as part of that trip, we go to the Detweiller at Dark race. In the high school girls division, DGS placed 1st among all of the competing teams. The Mustangs scored 40 points edging out the 2nd place Yorkville team with 43 points. While this meet doesn't officially count towards our season, it was great way to start things off, especially against one of our rivals and one the best teams in the state, if not the nation.
Brenna Cohoon (Sr) led an experienced Mustang squad with her 8th place finish out of nearly 400 total runners. Brenna finished with a time of 17:44 over the 3 mile course, improving her time from last year at this meet by 25 seconds. Both Kennedy Warden (Sr) and Sophia McNerney (So) came through the chute next for DGS finishing in 13th and 15th places respectively. Kennedy's time of 18:01 was a full minute faster than last year while Sophia's time of 18:02 was an improvement of 1 minute, 15 seconds. Erin Reidy (Sr) was not far behind in 18th place with a time of 18:23. Alex Spang (So) rounded out the DGS scoring placing 37th in 19:14. She was followed closely by Rebecca Diddia (Jr) who placed 42nd in 19:20. This bodes well for a Mustang team that earned a 3rd place trophy at last year's IHSA state meet.
A trio of sophomores finished next for DGS with Renee Kowalski (So) in 83rd, Sara Homberg (So) in 106th, and Madi Sisson (So) in 137th. Ria Patel (Jr) placed 141st. This group will look to challenge our varsity group all season long. We had a good showing from our newest runners as well. Elizabeth Culcasi (Fr), Dana Rodden (Fr), Arianna DeLeon (Fr), Maya Wilson (Fr), Skyler Tomecki (Fr), and Nora Joy (Fr) were the top six Mustang freshmen in the race. They all gained valuable experience on the Detweiller course that will hopefully pay off when the team returns here to race in September. DGS will compete next in our home opener on Tuesday, August 27th at O'Brien Park in Downers Grove.