DGS Girls CC 4th in State!
2 min read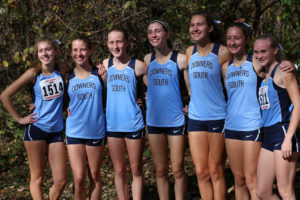 The Downers Grove South girls cross country team placed 4th at Saturday's IHSA State Championship meet in Peoria. Naperville North took 1st place with 111 pts, Yorkville was 2nd with 130 pts, Minooka was 3rd with 134 pts, while DGS scored 245 pts for 4th place.
Brenna Cohoon (Fr) led the Mustangs for the 3rd week in a row, placing 38th with a time of 17:36. Katie Stapleton (Sr) led a pack of DGS runners with her 58th place finish in 17:53. She was followed closely by Melissa Weidner (So) in 63rd place in 17:57, Becky Versaskas (So) in 67th place in 18:01, and Erin Reidy (Fr) in 73rd place in 18:04. Kennedy Warden (Fr) was not too far behind in 107th place in 18:27 with Olivia Duax (So) placing 162nd in 18:56.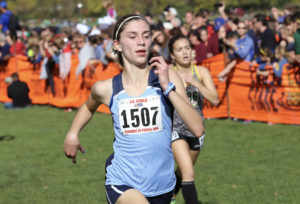 DGS was able to outperform their ranking by the power of their pack. The team got out well together and had 6 runners within 4 seconds of each other at the 1st mile. After the 2nd mile, the top 5 runners were still less than 15 seconds apart. The final 29 second 1-5 finishing split was the smallest among the 25 teams competing.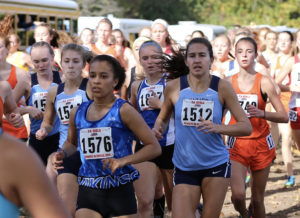 In addition, a large contingent of parents, family members, and teammates made the trip to Peoria to support and cheer on the state team. All of this allowed the Mustangs to finish in 4th place, the highest team place in school history, edging past 5th place finishes in both 1985 and 1989.
Congratulations to the best ever DGS girls cross country team!