Mustangs capture IHSA Sectional title!
2 min read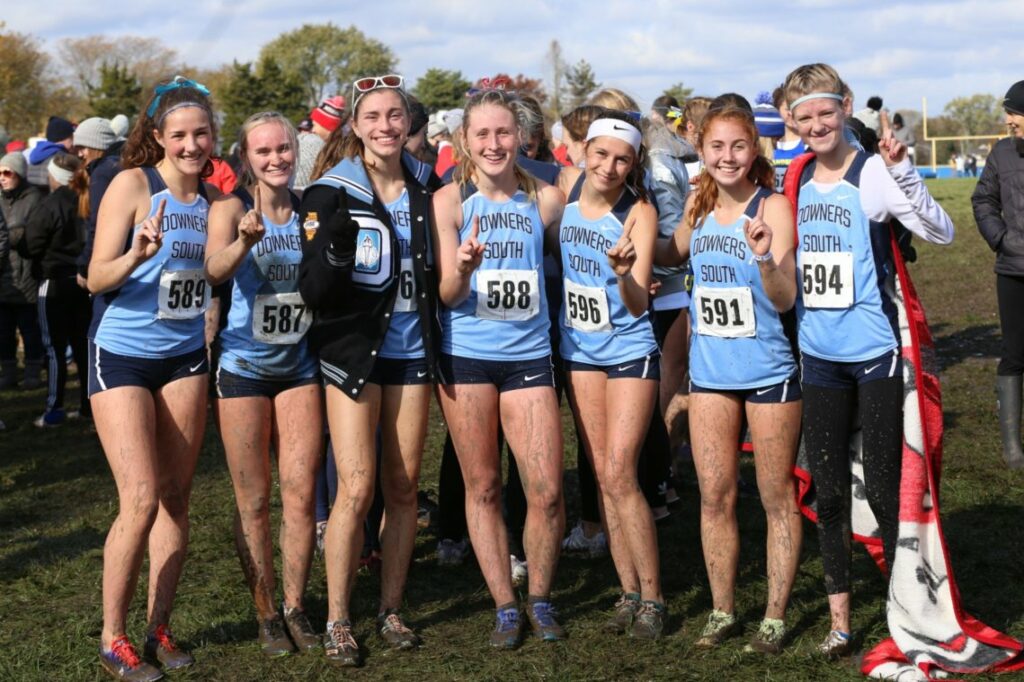 The DGS girls cross country team won the IHSA Hinsdale Central Sectional in a close battle with the host Red Devils 35-52. This was the 2nd sectional title for the Mustangs in as many years as well as our 5th in the last 9 years. Brenna Cohoon (Sr) once again led the way taking 1st place overall, and Erin Reidy (Sr) stepped up to take 2nd place overall. This was Brenna's 3rd victory in 3 weeks (conference, regionals, & sectionals) and this time she did it with only 1 shoe for most of the race after losing one early on in the race. Erin improved on her regional finish by 1 spot, finishing just ahead of the Hinsdale Central all-state duo of McKenna Revord and Emma Watcke. Sophia McNerney (So) and Alex Spang (So) also earned all-sectional honors by finishing 8th and 9th overall in the race. Rebecca Diddia (Jr) completed the scoring with her 15th place finish. Kennedy Warden (Sr) and Kelsey Casella (So) finished 17th and 20th. The race was moved to the Lyons Township HS campus at the last minute due to flooding at KLM Park in Hinsdale. The course at LTHS was still very muddy and ran about 1 minute slower than the regional meet a week ago.
This victory qualifies the DGS team to the IHSA State meet for the 9th year in a row. Individual times and splits can be found on the Schedule/Results page. Full meet results can be found on Athletic.net. Pictures and video can be found on the Pictures/Video page.
The Mustangs will compete against the 24 other qualifying 3A girls teams next Saturday at Detweiller Park at 1:00pm.