Mustangs 3rd at Roy Griak Invite!
3 min read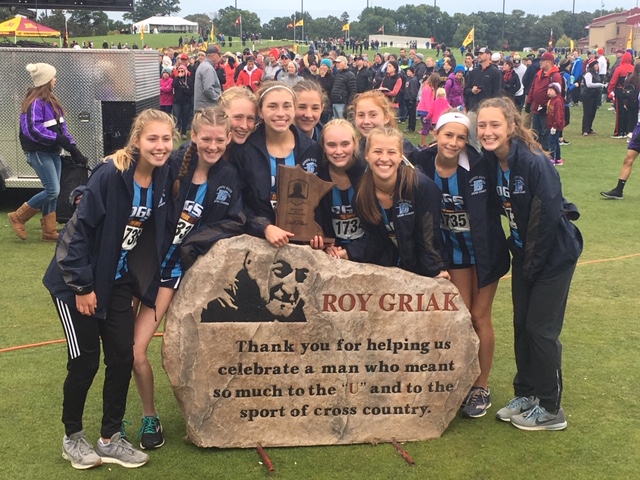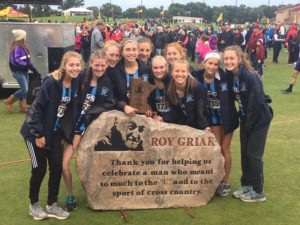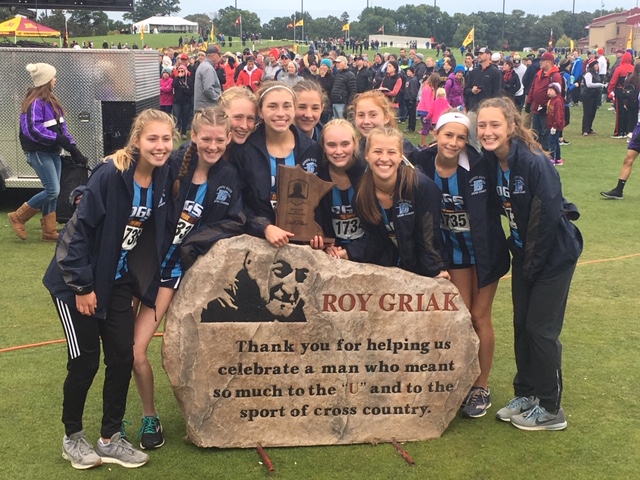 The DGS girls cross country team traveled to Minneapolis, Minnesota to compete in the prestigious Roy Griak Invitational meet this weekend. The Mustangs came home with the 3rd place trophy among a loaded field of 49 teams including several nationally ranked squads. Teams traveled from as far away as California and Georgia to compete against the best of the Midwest. It was a great display of the talent from the state of Illinois as Yorkville, Naperville North, and Downers Grove South finished in the top 3 places. Yorkville scored 104, Naperville North scored 113, and DGS scored 170 to all finish ahead of the nations #1 ranked team, Wayzata, MN (185 points). All three Illinois teams are ranked among the top 25 in the country and will likely improve on those rankings after this race. All three will face off again this coming Wednesday at the Naperville Twilight Invite where 8 of the top 10 teams in Illinois will battle it out.
The 5K course at Les Bolstad Golf Course in Minnesota is a challenging, hilly course that does not give up very many fast times. And while conditions were excellent on Saturday, its tough to compare finishing times to any other course. As it should be with cross country, it's all about places and DGS placed very well. Brenna Cohoon (Jr) led the Mustangs with her 14th place finish among the field of 455 runners that included several nationally ranked individuals. Brenna flirted with a top 10 finish as she moved between 9th and 15th throughout the race before crossing the line in 14th. Erin Reidy (Jr) continued her rise to the front of the pack with her 19th place finish. Erin started out well and slowly moved up throughout the race going from 26th at the 1 mile mark to 19th at the end. Melissa Weidner (Sr) has been a top DGS finisher all season long. On Saturday, as she was still recovering from an illness, Melissa ran a strong race to finish in 42nd place for the Mustangs. As soon as she returns to 100% health, our team will have a formidable top 3 group of runners.
Over the past few years, the strength of the DGS team has been our tight pack and small 1-5 split. While that has continued to be the case so far this season, on Saturday, our pack got split up early on in the race. The girls were left to run as individuals, which is considerably more difficult. Yet, despite this unexpected circumstance, we still have several strong finishes to help the Mustang cause. Becky Versaskas (Sr) finished closely behind Weidner in 46th place. Becky was in 62nd place at the mile and steadily moved up as the race went on. Rebecca Diddia (So) also moved up well during race. She went from 79th at the 1-mile to 67th at the finish to complete the DGS scoring. Alex Spang (Fr – 76th place), Kennedy Warden (Jr – 82nd place), Kelsey Casella (Fr – 107th place), Olivia Duax (Sr – 111th place), and Sophia McNerney (Fr – 133rd place) rounded out the final five DGS positions.
As our varsity team wraps up the regular season over the next couple of weeks, it looks to be a very exciting post-season ahead of us!