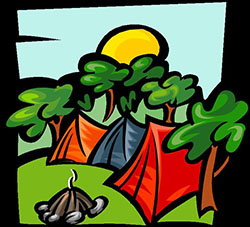 The 2020 Girls Cross Country Camping Trip is set for July 23-25 at Camp Wokanda in Chillicothe, IL.
Camping Trip Info Packet (itinerary, costs, and packing list).
The purpose of this camping trip to create opportunities for team building experiences, to help the girls focus and establish both team and individual goals, and of course, to have fun!
The cost of $80 covers the expenses for transportation, food, drinks, supplies, campsite rental, and race registration.
During the trip, we will be attending the Detweiller at Dark race in Peoria. The cost of the race is included in the camping trip fee.
Registration is NOT open yet (please ignore below).
You may register for the race HERE. When registering for the race, use the code DGSXC19 to change the cost to $0.00. You should register using the team name DGS.