Mustangs 3rd at Twilight Invite!
2 min read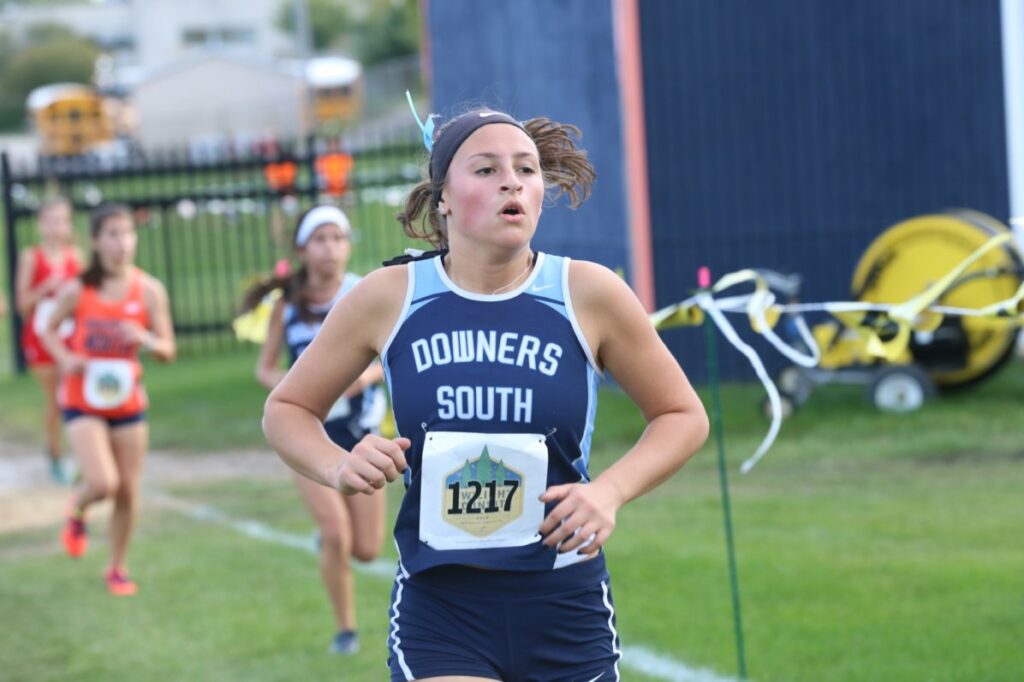 The DGS girls cross country team traveled to Naperville North on Wednesday for the 2nd time this season to compete in the Twilight Invite. This meet is highlighted on our schedule due to the level of competition and the electric atmosphere of the race environment. There were 17 girls teams racing that included 8 of the top 11 ranked teams in Illinois. It marked the 3rd time this season (and the 2nd time in 5 days) that DGS has faced off against both Naperville North and Yorkville (ranked #1 and #2 in Illinois).  The Mustangs held their own in the loaded field, placing 3rd overall. The host Naperville North took first with 70 points, Yorkville was 2nd with 80 points, and DGS was third with 103 points. Minooka was the next closest team in 4th place with 146 points. At the Roy Griak Invite this past weekend, the score was YHS-104, NN-113, DGS-170. So, in terms of closing the gap on those teams, this was a step in the right direction. Brenna Cohoon (Sr) led the Mustangs with her 4th place finish over an outstanding field of competition. Erin Riedy (Jr) placed 18th out of 139 runners and she was followed by a large pack of DGS runners. Alex Spang (Fr) finished in 26th followed closely by Becky Versaskas (Sr) in 27th, Rebecca Diddia (So) in 28th, and Melissa Weidner (Sr) in 29th. Kennedy Warden (Jr) was the 7th DGS finisher in 31st place.
Allison Calek (Sr) was the top DGS finisher in the JV race by finishing 12th out of 132 runners. Sophia McNerney (Fr) was the first Mustang in the chute in the F/S race in 6th place. And Maddie Duitsman (So) finished in 13th place in the Open race to lead the Mustangs.
The Mustangs compete this Saturday at the Benet Invite and at the WSC Gold Conference championship the following Saturday.