DGS Girls CC win IHSA Regional!
2 min read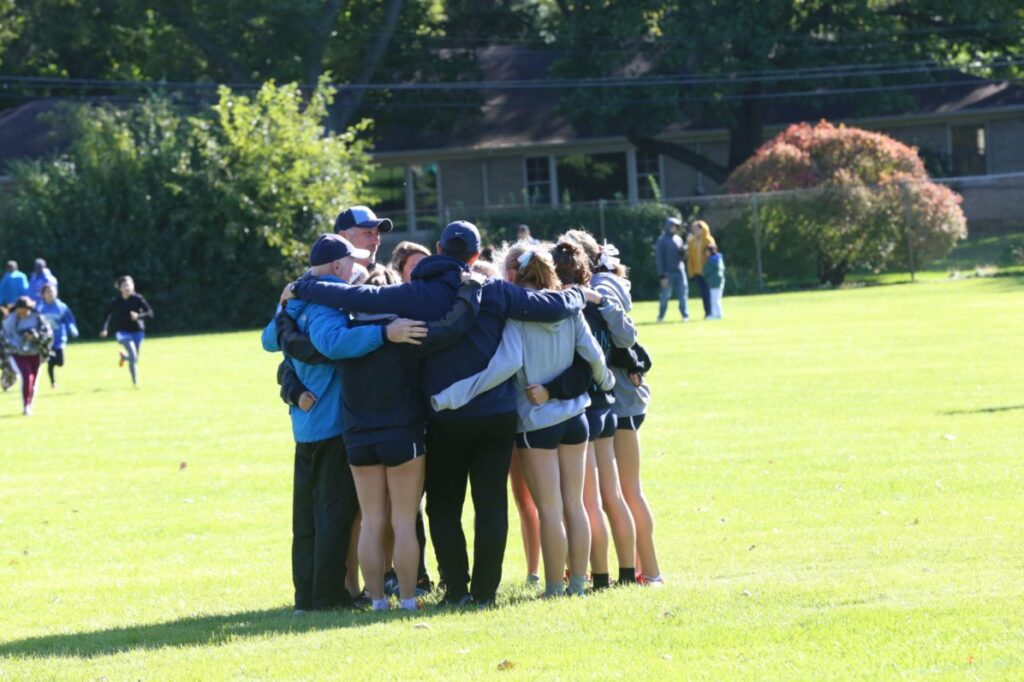 IHSA Regional Champions!
The Downers Grove South girls cross country team took 1st place at the IHSA Hinsdale Central 3A Regional meet on Saturday. The meet was the first in the 3-week state series that will occur over the final 3 weeks of the season.  It was also the first of 3 possible showdowns between the WSC Gold champion team, DGS and the WSC Silver champion team, Lyons Township.  The Mustangs took the Regional round one in a close 36-38 race.
Brenna Cohoon (Jr) led the Mustangs with her individual championship! Brenna had to battle Abby Lopez (Argo) over the 3-mile course for the crown. Lopez, who finished 6th in the state in 2017, led for much of the race with Cohoon chasing closely behind. The lead grew to about 25m, but over the last 1/2 mile, Brenna started to close the gap.  With about 70m to go, Cohoon passed Lopez with a strong kick and ended up winning the race by 4 seconds. Melissa Weidner (Sr) also ran a great race, running in 5th place right behind two very accomplished runners, Kate Dickman (Lyons Twp) and McKenna Revord (Hinsdale Central) for the majority of the race.  Melissa held her position, finishing 5th overall and earning All-Regional honors.
Lyons Township made the race close because they had Dickman (3rd place) in between Cohoon and Weidner. But the key scoring element was that LT had a pack of 3 runners that finished 6th-7th-8th. At that point, LT had us beat. We countered that LT pack with our own pack finishing in 9th-10th-11th-12th with 11th being our final scorer and the 12th place runner being a pusher. The Lyons Twp 5th runner placed 14th and that was the difference in the 2 point race. Rebecca Diddia (So), Kennedy Warden (Jr), Becky Versaskas (Sr), and Alex Spang (Fr) made up the DGS pack. Olivia Duax (Sr) finished in 25th place for the Mustangs. As we move forward in the state series, we must move our pack up ahead of the Lyons Twp pack.
Full meet results can be found on Athletic.net. Individual times and splits can be found on the Schedule/Results page. And pictures from the meet are on the Pictures/Video page.
DGS will compete in the IHSA Marist Sectional meet at Midlothian Meadows Forest Preserve at 10:00am this coming Saturday. The top 5 team finishers at Marist will automatically qualify for the State meet. It will likely be another dual meet with Lyons Township for the Sectional title as the two teams go at each other again in round 2.