Mustangs Win Cardinal Classic!
1 min read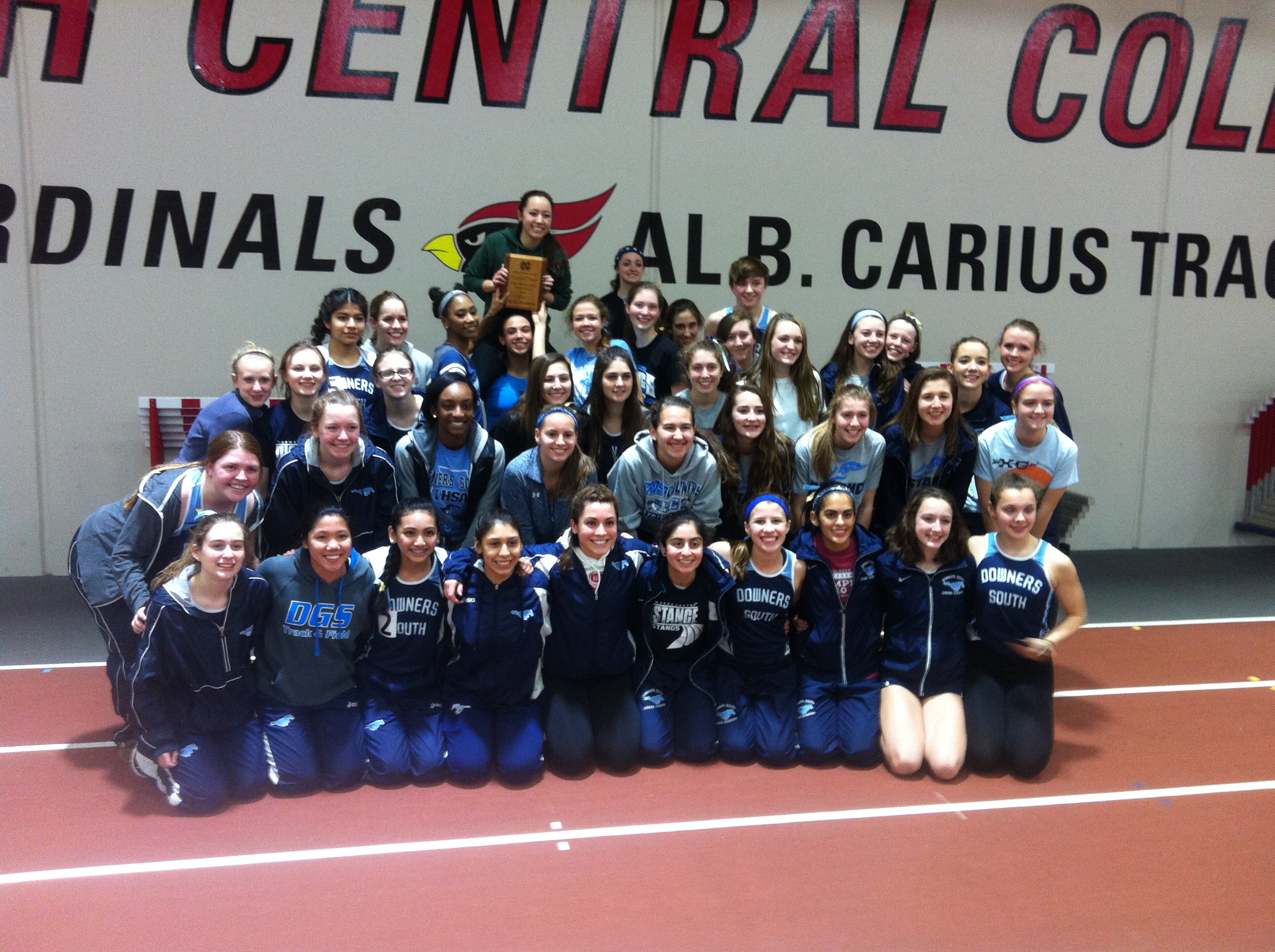 The DGS girls track & field team placed 1st out of 16 teams at the North Central College Cardinal Classic Invitational on Thursday night. The Mustangs scored 92 points to finish ahead of Lincoln-Way East (82pts), Naperville Central (49.5pts), Naperville North (49pts), Hinsdale Central (49pts), Lyons Twp (41pts), and 10 other area teams.  This was a pretty exciting victory over some very accomplished programs.  Full meet results and team scores can be found HERE.
DGS won 3 of the 16 events, and placed 2nd in 4 others to account for much of the scoring. Shaliyah Dixon-Tucker (Sr) took 1st place in the 55m hurdles, and 2nd place in both the 55m dash and the 200m dash. Michaela Hackbarth (Sr) took 1st place in the 800m run and 2nd place in the 400m dash. Maddie Manganiello (So) placed 1st in the long jump.
Other individual scorers were Katie Stapleton (Jr) who placed 5th in the 3200m run, Soren Umali (Jr) who placed 3rd in the 55m hurdles, and Nicole Muccianti (Jr) who placed 6th in the 55m dash.
The 4x800m relay team of Becky Versaskas (Fr), Kara Petersen (Jr), Maggie Seitz (Sr), and Kelley Hackbarth (So) placed 6th overall. The 4x200m relay team of Umali, Muccianti, Manganiello, and Dixon-Tucker placed 5th. And the 4x400m relay team of Lauren Wong (Sr), Sonja Renowden (Jr), Versaskas, and M.Hackbarth placed 2nd.
All individual times/efforts and relay splits can be found on the Schedule/Results page.  Check out the DyeStatIL meet recap by Mike Newman.